Run for Seat on Foothill Trails District Neighborhood Council
Posted on 09/09/2023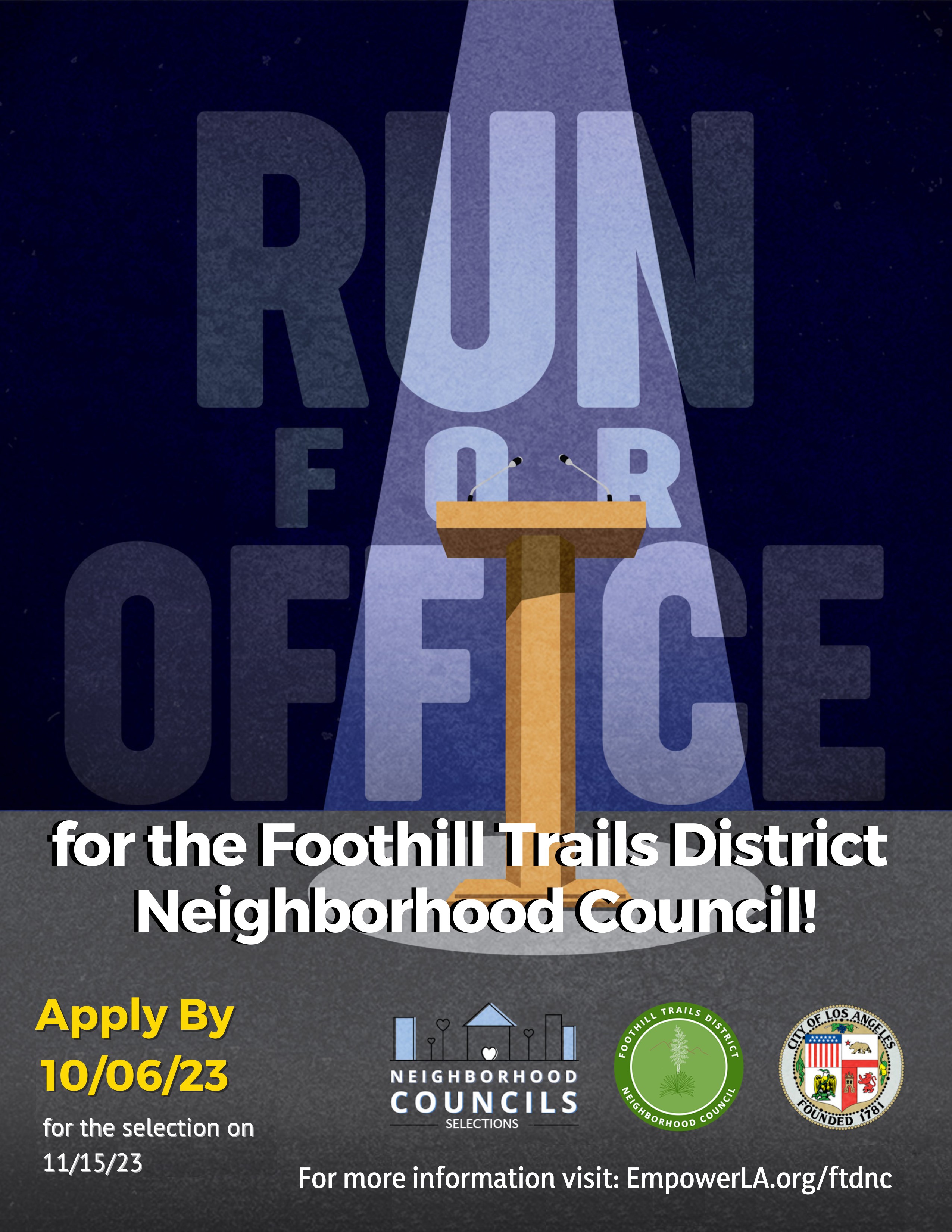 Eligibility
All stakeholders 18 years of age and above who live, work, rent or own a property, attend school, worship, volunteer, or participate in an organization that meets in and/or serves the neighborhood. The Neighborhood Council System is inclusive and everybody can participate whatever your nationality or immigration status. Participation is also open to the formerly incarcerated.
Foothill Trails District Neighborhood Council will have a Selection on November 15th to fill vacant board seats. The deadline to submit a candidate application is by October 6th, by 11:59 pm.
Please visit https://empowerla.org/2023ftdncselection for a candidate application or more information on the selection.
Service Area map is available here: tinyurl.com/ftdncmap
What Are Neighborhood Councils?
Neighborhood Councils are your connection to Los Angeles City Hall and the elected officials and City departments there. Neighborhood Councils are made up of elected board members who are part of the local community. The City of Los Angeles created Neighborhood Councils in 1999, in order to make the City government more responsive to local needs.