Unused Condiments and Utensils Drive
Posted on 10/21/2021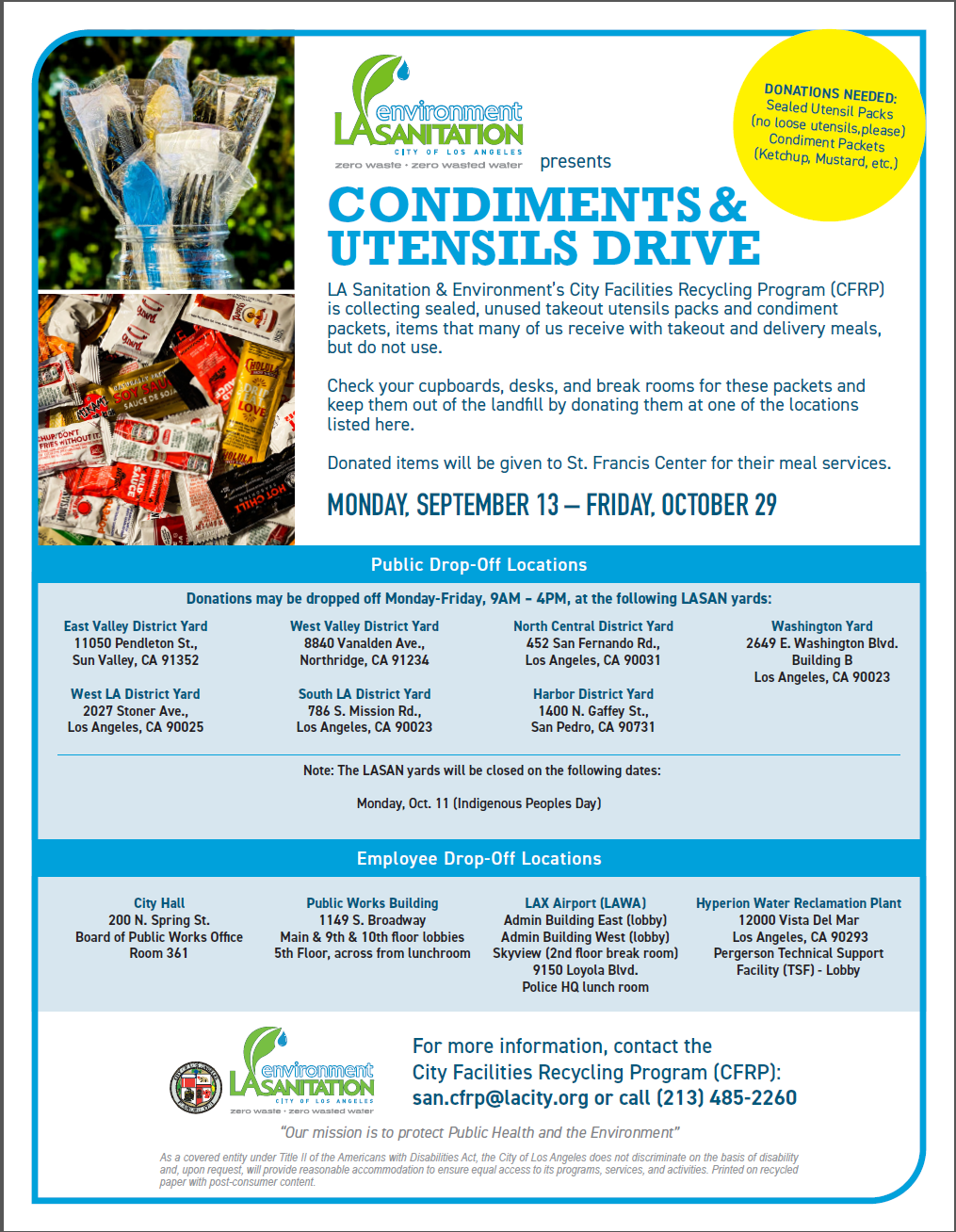 Please take a moment to check your cupboards and drawers for these items that many of us receive with delivery, takeout, or drive-through meals but do not use. The donated items will benefit the St. Francis Center for use in their meal services..
Please see the attached flyer for more information as well as donation bin locations. If you have any questions, please contact LA Sanitation and Environment's Solid Resources Citywide Recycling Division at (213) 485-3455 or SRCRD@lacity.org.
Thank you for your donations!