El Grito 2020 Telethon - September 15 from 7pm-9pm
Posted on 09/15/2020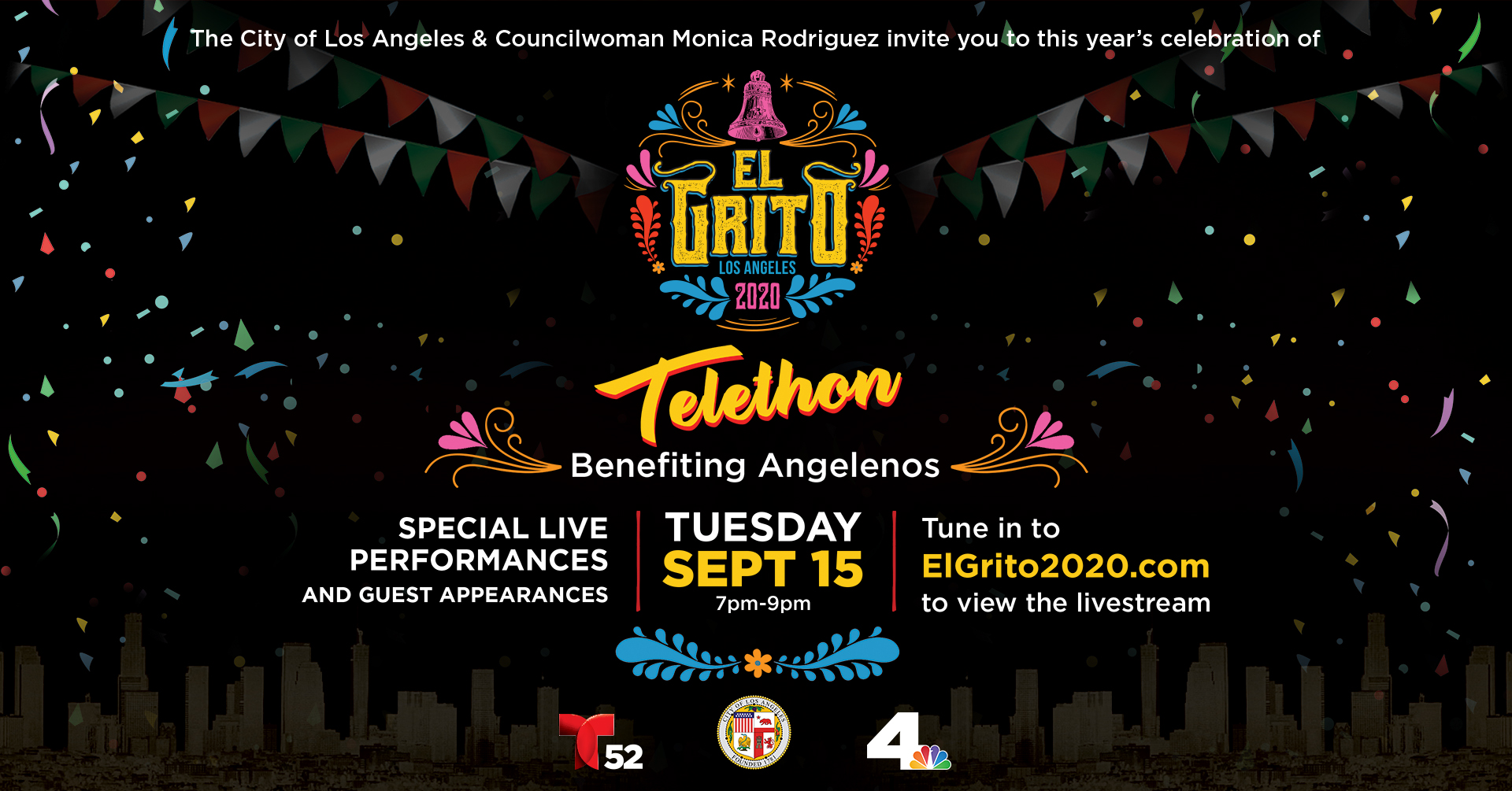 The telethon will feature a diverse music lineup ranging from Mariachi, Banda, Trio, and Norteño. Featured performances and appearances by Los Tucanes de Tijuana, La Santa Cecilia, Ozomatli, El Conjunto Nueva Ola (ECNO), La Victoria, Weapons of Mass Creation, San Cha, DJ Angie Vee, and much more!
https://www.facebook.com/ElGrito2020
Now more than ever, it's important for our community to come together and celebrate — even if at a distance.