Wentworth Traffic Safety Improvements
Posted on 09/02/2020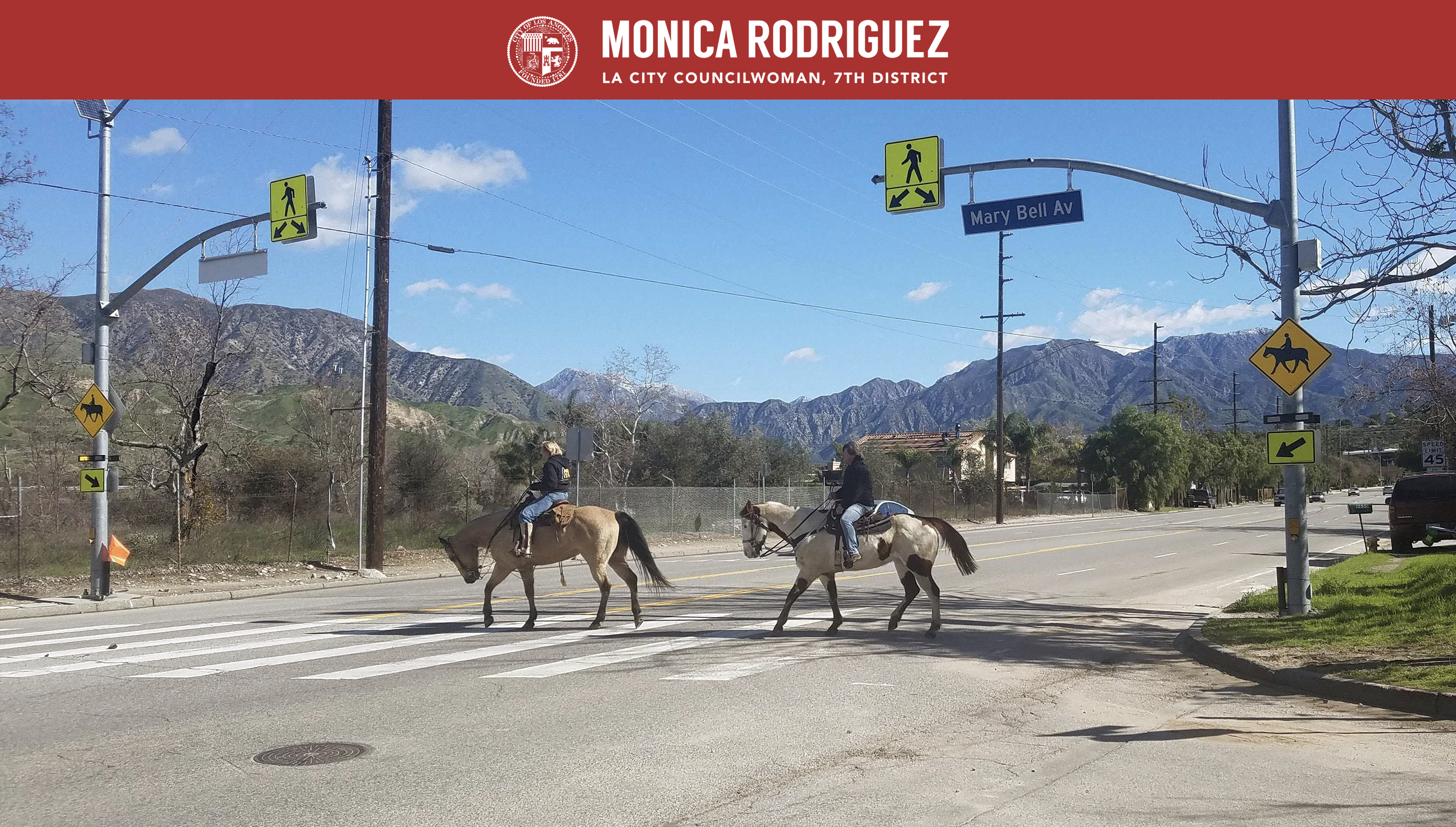 There is a traffic signal located at the intersection of Wentworth St. and W. Shadow Hills/Coal Canyon Rd. that was installed by the housing developer at that location, but was originally designed only to turn red for Wentworth traffic when someone pulled out of the homes, an infrequent occurrence. We worked closely with the LADOT to convert this signal instead to a sixty-second cycle, turning red to Wentworth traffic regularly to help slow the speed build-up that can happen along this corridor.
In addition, we also worked with the LADOT to increase the crossing time to 50 seconds at the Wentworth/Mary Bell and Wentworth/Wheatland intersections to allow equestrians and pedestrians more time to safely cross Wentworth Street.
It takes all of us working together to ensure that our communities are well taken care of, and that issues are handled promptly. If you have any questions, or would like to learn more about other upcoming traffic safety improvements along this Wentworth corridor, and elsewhere in the area, contact the Pacoima District Office at (818) 485-0600. To learn more about projects and happenings throughout the district, please sign up for our newsletter at www.monicarodriguez.org. We look forward to our continued work together to better our communities.