The Los Angeles Library at Home – such an amazing resource!! And it is Free!!
Posted on 08/27/2020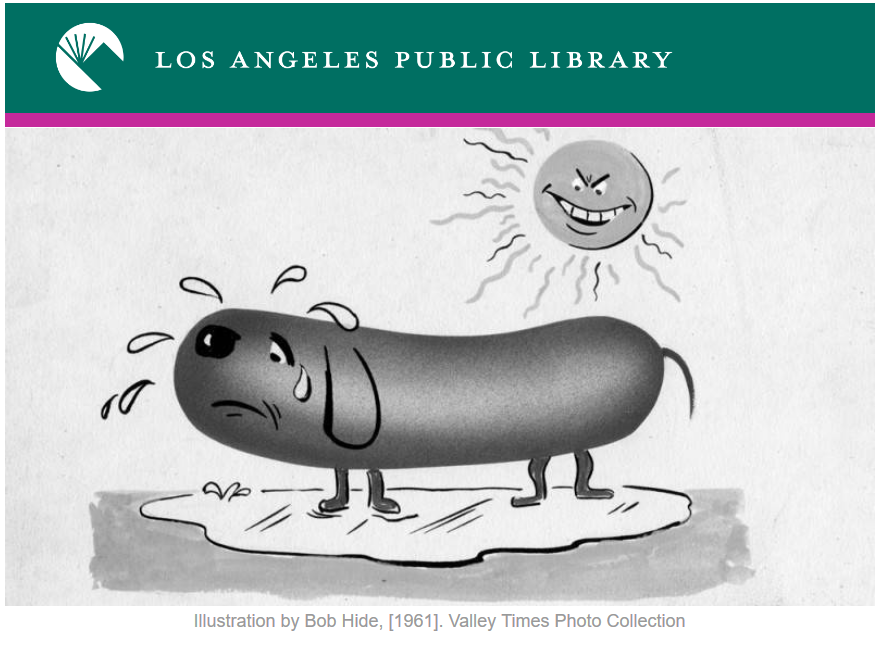 E-Books (over 400,000 titles!!), Audiobooks, learning resources for student success including online homework help and research tools for students K-12. Stream movies, TV & documentaries on your computer, mobile device or TV. Music, and podcasts, online learning for adults – learn a new language! Access to TESSA, the digital collections of the LA Public Library, which includes maps, rare historical collections and old photographs, like this one from 1961 from Bob Hide.